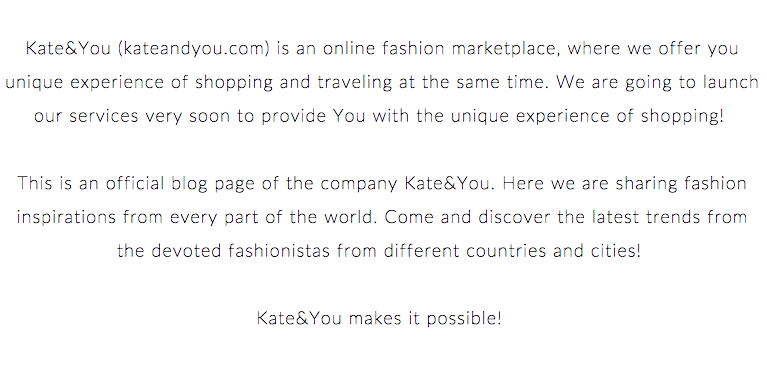 Discover
Unique trends from all around the world, get know the trends of the other countries and different cities. Kate&You is here to provide you the articles of different fashion bloggers.
Pleasure
There is no need to jump from one website to the other when you have all trends in one! Is not it pleasant and comfortable?
Community
Our community is for those who are fond of fashion. We want our fashionistas to share fashion ideas, dream items, and inspirations #withkateandyou.
Share
Share with us your fashion ideas from the city you live. The main aim is to collect and share the numerous and various fashion ideas to share it with everyone.
Inspiration
Find different inspirations for your personal style, and feel free to suggest us some inspiring ideas.
Be inspired and inspire other!
Unite
Kate&You blog is bringing up all fashion mindset people, who are curious about fast-changing trends and of course, love traveling.