Brand ArteGia
Hello everyone!
I hope it did not take a long time for us to wait, we are happy to present brand ArteGia - a brand of spiritual openings, a brand which will bring you on the journey around the antique markets and touch the history of the past. Originally from the Netherlands, but with a great variety of cultural impacts and the deep sense behind every creature. If you like collecting unique and meaningful pieces, do not miss their latest collection!
Discover the brand ArteGia with Kate&You, their universe, values, and impact on the vision of simple things that can bring the power to your own being.
ArteGia origin
In 2010 the family business ArteGia was founded by Gianita Brinkman. Born in Indonesia but with mixed roots of Indonesian, Italian, Portuguese and Dutch, Gianita has always collected unique pieces from (mainly Indonesian) ethnic minorities. This is where Gianita's passion grew into the company 'ArteGia', literally a combination of the words 'art' and 'Gia' (which is short for Gianita). Additionally 'artigiano' means 'craftsman' in Italian and thus it is evident that all products of the ArteGia brand are crafted by hand.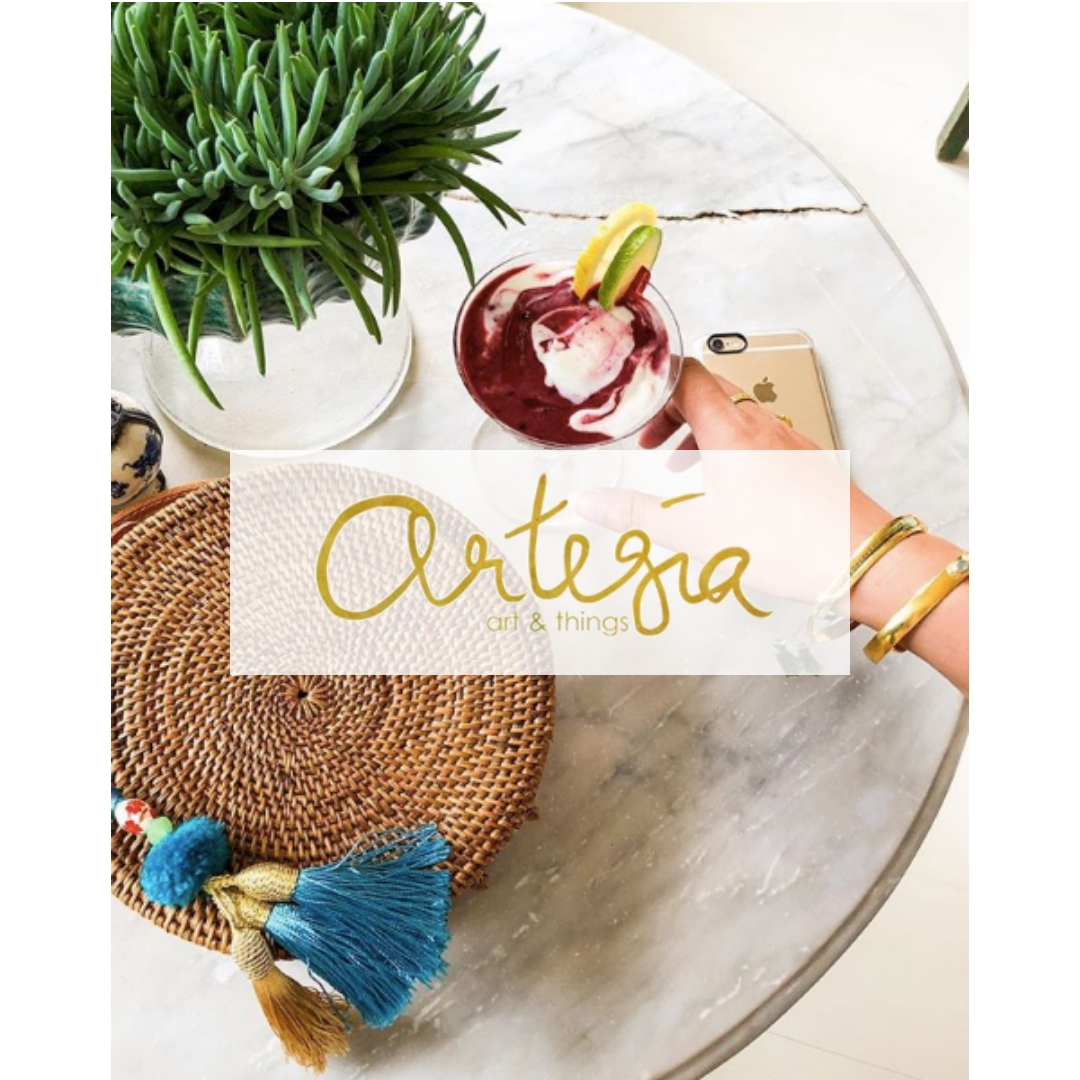 ArteGia's history
Why
At ArteGia, we love to travel and stroll through the world's flea- and antique markets, where ethnic stories are hidden in authentic pieces that inspire us in our daily lives.
How
While immersing in the narratives of ethnic cultures, it encouraged us to keep these stories alive. Products we come across are unique tools, appliances, utensils or adornments that play an evident role in the ethnic traditions. We believe that these stories do not only add value to the products, but also allow you to learn more about ethnic histories.
What
From unique decorations that have traveled the world and are now available here at ArteGia's webshop, to handmade jewelry where ethnic shapes and symbolism are the inspiration for authentic adornments.
With ArteGia's products, we hope to enrich your knowledge on other cultures and connect a global world with smaller communities, as we follow our heart in finding or designing pieces that carry a narrative, a story, an inspiration...
PS bag "Ketak" (see photo) is one of the main trend items of the summer season 2018, you can also read our article about this trend (here).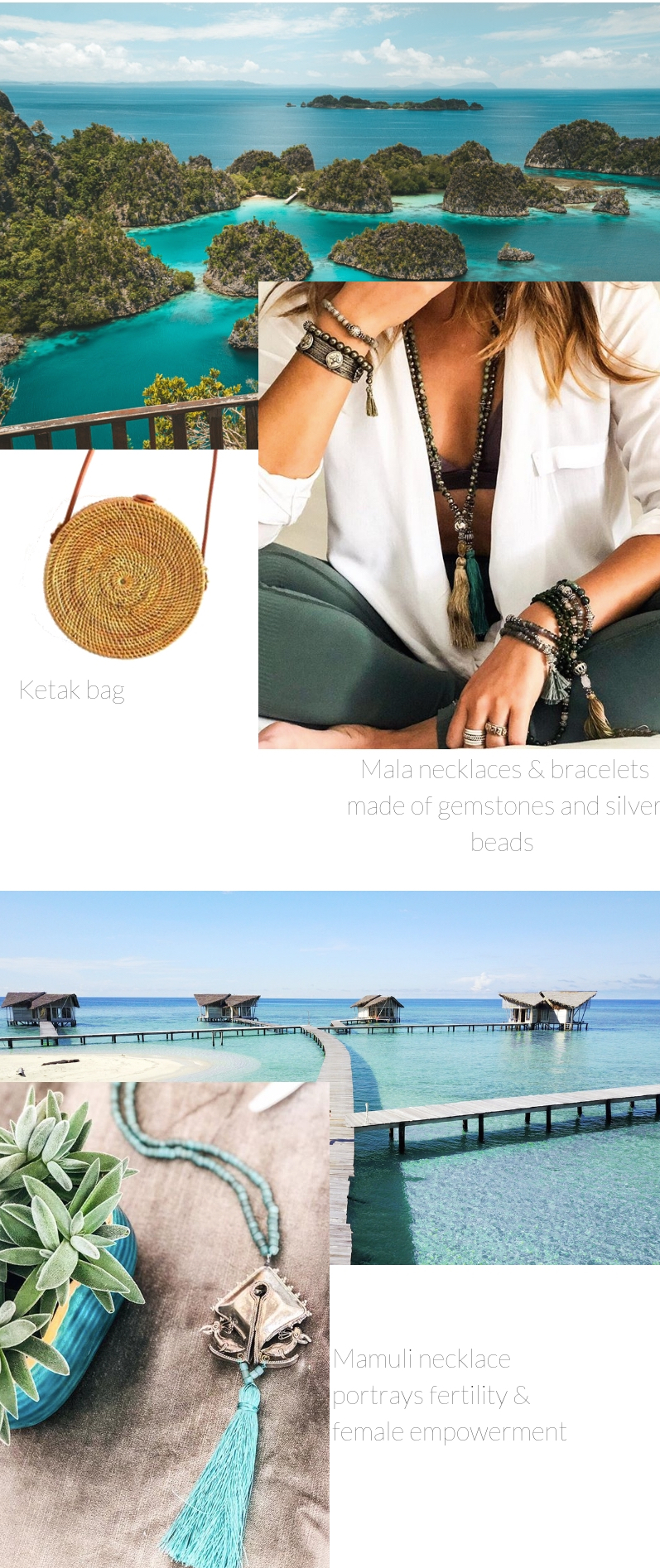 Concept & Inspirations
Traveling mainly through Asia is our main inspiration. Brand concept is explained as above, We are constantly searching for unique symbolism in cultures and with this source of inspiration, we have designed our own jewelry collection and lifestyle products to decorate your home. This way, we hope to inspire others with the narratives of our products.
At the moment we have just launched The Classics. This jewelry collection is designed for power women, our wearers, whilst looking elegant, simplistic and timeless. The inspiration comes from various symbolism from different cultures. The three main elements in this collection are:
Power to women – with the Mamuli Symbol (necklace design)
Power to the whole – with the Triquetra Symbol (rings and necklaces design)
Empowering our wearers – with the crescent moon and the sun (two rings stacking)
Craftsmanship
We work with the local craftsman in ethnic minority communities. Mostly in Indonesia, to boost the economy where GIanita's origin lies. The designs are made by Gianita together with her daughter Kimberly, but the lead designer is Gianita. Materials are often based on the common materials used as the narratives in the cultures tell us. When a 'Gandek Basket' is woven from bamboo to transport the lunch of fisherman and herders in the island Lombok, then we look for similar materials and create a modern look to the gandek basket, which is for example the Ketak Bags.
ArteGia shared with us their latest brochure, which we are happy to share with You! Find out more about their latest powerful, but sophisticated and elegant jewelry collection and be inspired by their creatures!
Article: Anfisa ZH
Many thanks to Kimberly Tarifa for having accepted our collaboration, for great communication and for providing us with the whole necessary materials! Thank you so much, we wish a great growth and expansion of your company and would love to stay in touch with ArteGia!