Michael Kors, and in fact indeed for all occasions. Practical, convenient, stylish, fashionable, for any age - its designs were able to combine all the most, so to say necessary qualities for any fashionista. In addition, in huge color variations (both classic colors and seasonal - fashion shades prints/colors, etc.), which literally appear daily. Yes yes yes, the most important thing is to be in time!
In this article, we'll just get acquainted with you things from the boutique of Michael Kors and try to imagine for which situations this or that thing might suit us 🙂 let's share our ideas and fashionable secrets!
Who is Michael Kors and the secrets of his success!
Michael David Kors (born August 9, 1959, the name of the birth of Karl Anderson Jr.) - American fashion designer. He is a member of the board of directors of Michael Kors Holding, also he is the creative director of the brand Michael Kors.
Michael Kors from an early age showed an interest in designing clothes. At the age of 5 years, he redesigned his mother's wedding dress to her 2nd wedding, and afterward in the basement of the parents' house sewed and sold his own clothes pieces (so that's how began his design history). By the age of 14, he finally decided to become a fashion designer. After in 1977 he was expelled from the Fashion Institute of Technology (New York), he began his career as a salesman in Lothar's boutique, after a while becoming both designer and main merchandiser of the boutique.
For the first time, an attempt to create its own brand was held in 1981, but it was not crowned with success. Between the case, Michael Kors in 1997 becomes the first designer for the women's collection of ready-to-wear in the French fashion house Celine. After a successful career in Celine, Michael Kors leaves the brand to start creating his own ...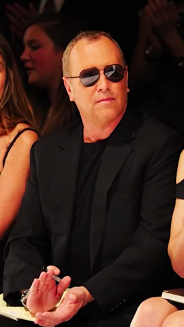 I am always amazed by such stories, full of drama and it seems that this situation simply has no choice, but probably the main thing is not to give up, go ahead and achieve success!
Actually about the main thing. Let's look at the current works of art, and they are exactly art masterpieces (to give you a better idea read more here about how to relate to luxury brands) and share your impressions with me.
Michael Kors boutiques are scattered all over the world, and this is not surprising, because there are more than 700 of them!
The most interesting is that the collections are completely different. It seems that the new collection is one and spread around the world, but in fact, all boutiques select collections according to the local trends, thus you do not have access to all the line of products (unfortunately) or color variations.
Here you will find the latest collections from Paris 😉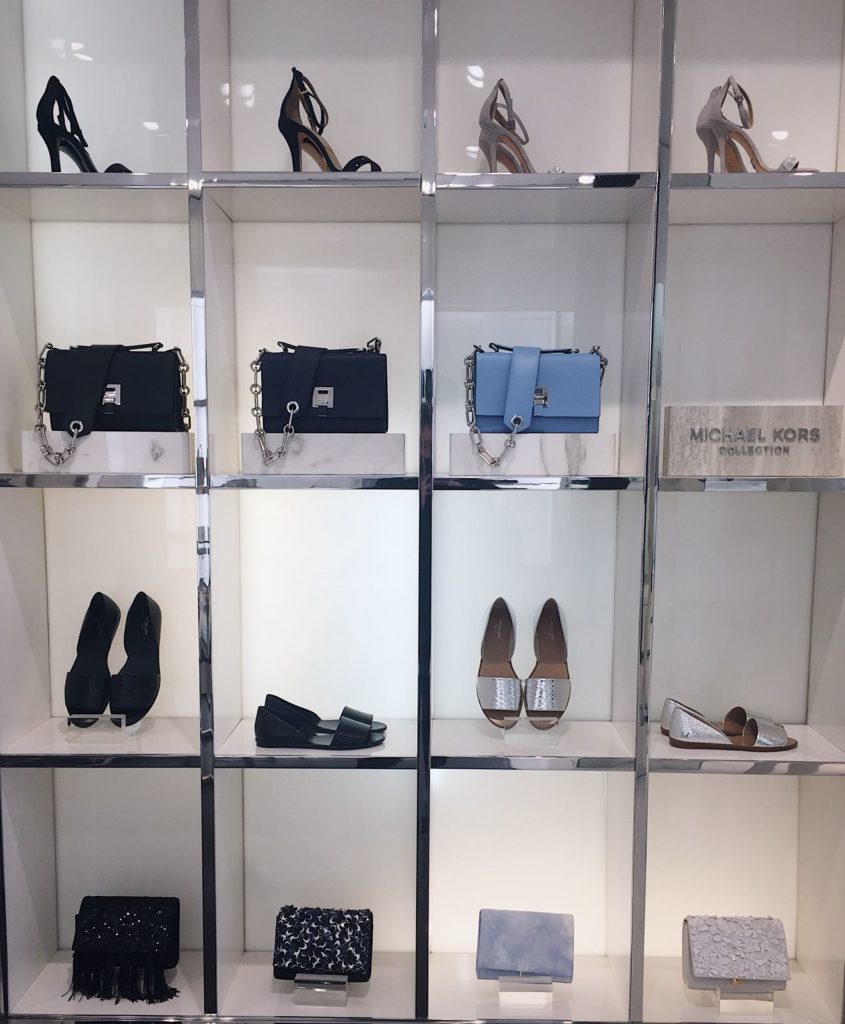 Classy
At work - of course we are talking about business style, so you need something practical, convenient, and most importantly, all TOGETHER in one piece. It will either be a tote bag, or just a big bag.
Capacious and comfortable designs, in different color variations for every taste. In my opinion, a classic red or python bag would suit a stern black or blue suit. Will leave your image strict, but with a bright accent.
If you are a supporter of strict classics, then for you just have those same handbags from the new collection 2018 (see the photo below). In classic shades of pink, black and red, suitable for every business woman!
Oh yes! So many preferences, I think I can objectively say what to wear, but personally to me when you are about to go for a long walk with your friends or family it is better to have got not a huge bag, but at the same time I would love to put all my necessary belongings inside (as hair brush; napkins two types ahah; I still cannot beleive that my iPhone is about to die, so power bank and wire, also I carry a plug; wallet and omg I can't finish here... ahah).
So, my choice is that selection of Michael Kors with different color and style variations...
We need something bright, chic and elegant! Have a look at all these gorgeous clutches. As well as during the evening you can simply wear them during the daytime, as the design perfectly captures all details which are not "too much" for your casual look (ofc if you prefer more calm and classy fashion looks).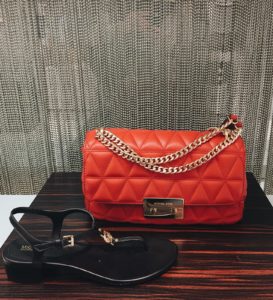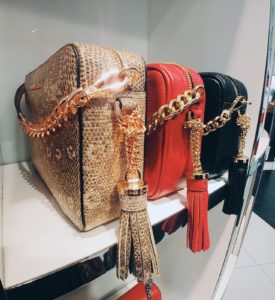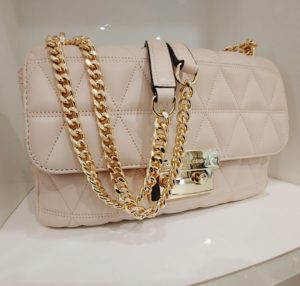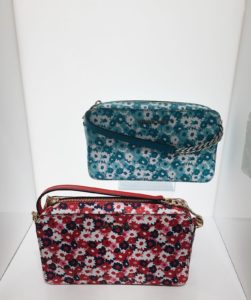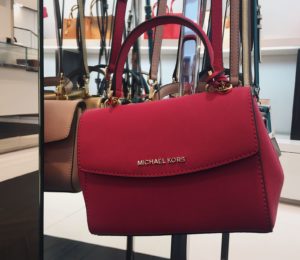 Of course, most of us when we see Michael Kors (and we see MK almost everywhere) we most of the time speaking about bags, BUT it is not only about bags and accessories for bags and as you've probably noticed - shoes and ofc clothes. Clothes like in many fashion houses divide into premium collections (haute couture) and ordinary collections. Let's look at some interesting products that we found in Paris.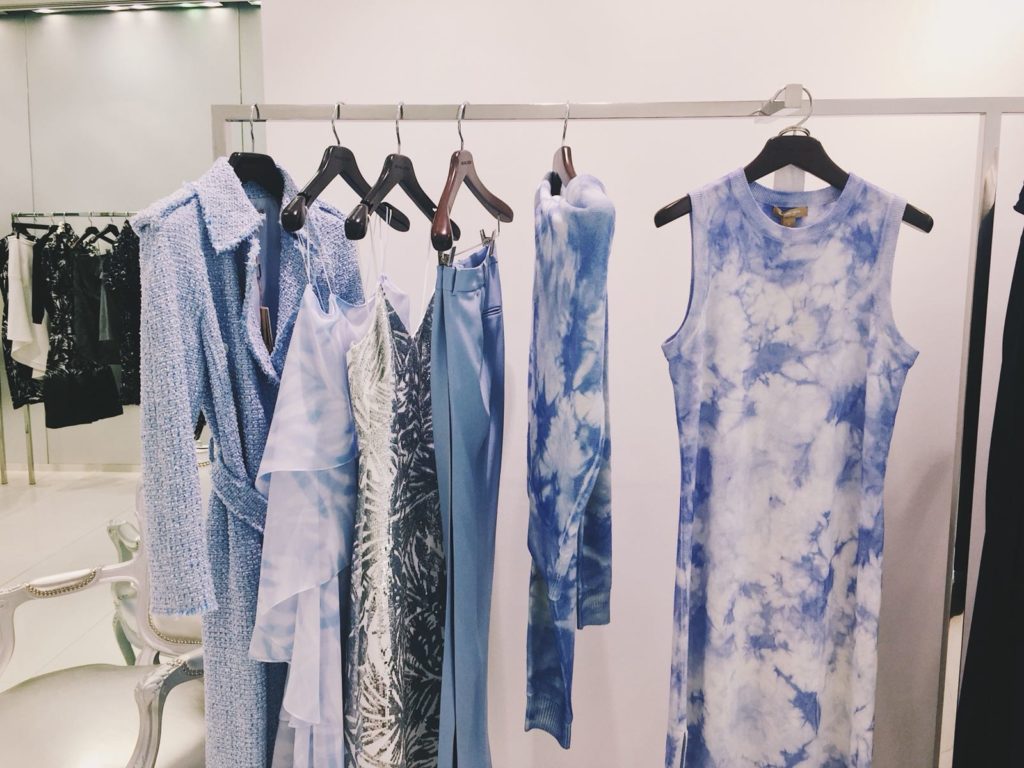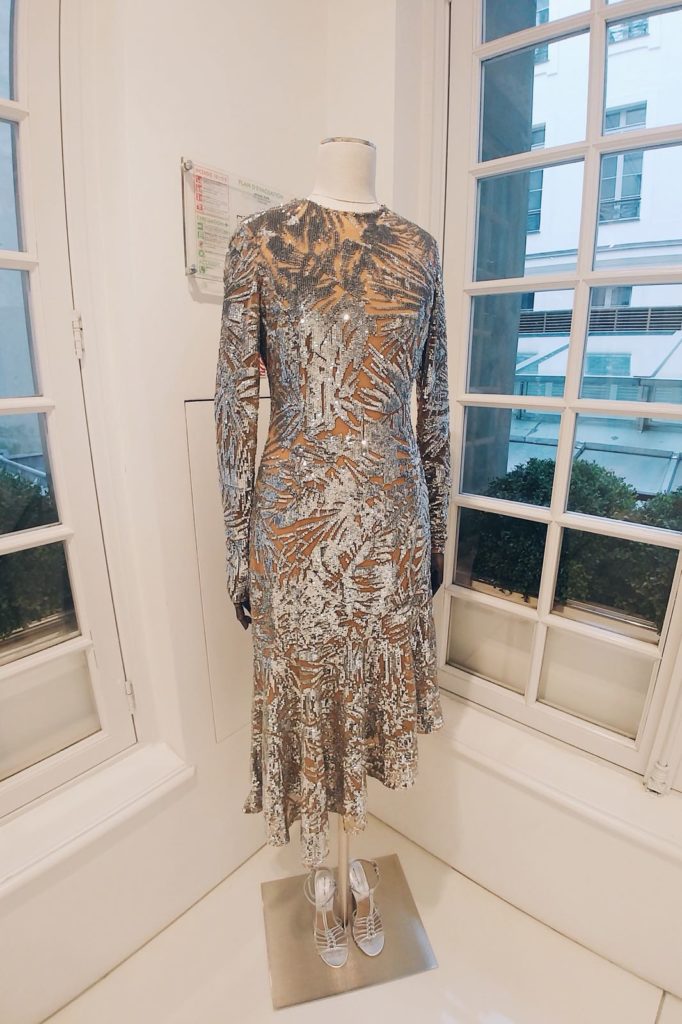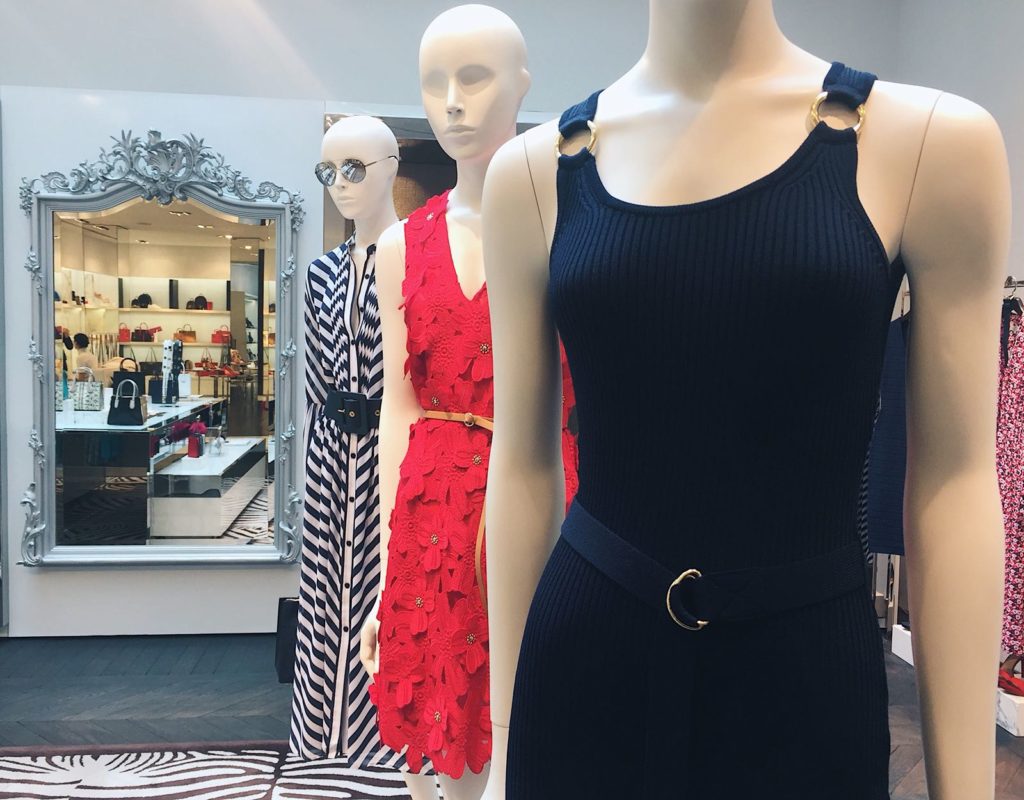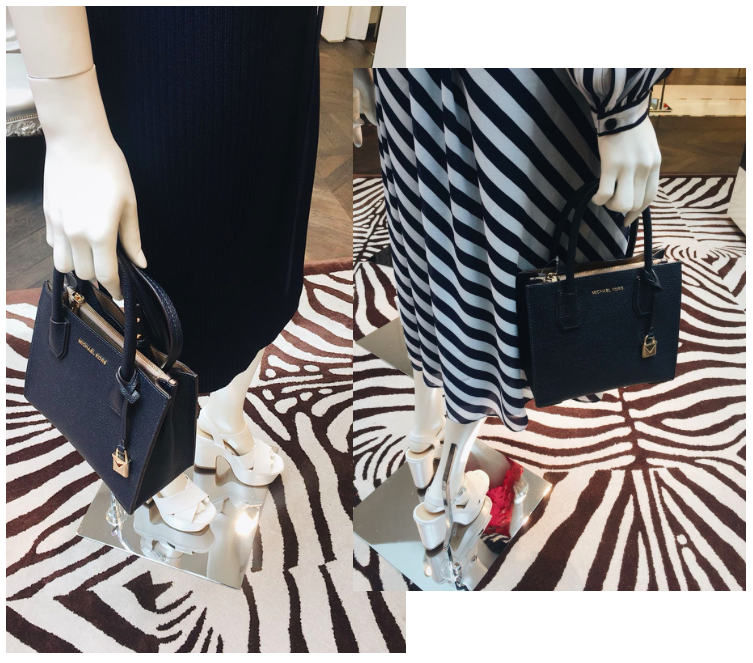 Interesting Facts:
For the first time Michael Kors made his design at the age of 5 when his mother allowed him to remake her wedding dress so that Michael could practice himself in the creative work;
In his childhood, he was teased by his peers, because he loved fashion and inventing designs, and after school to go shopping. This has led to the fact that now he sponsors many organizations that fight with bullying;
He likes to pay attention to details, even the tiniest;
Michael Kors dressed Michelle Obama;
Women - always had a huge impact in his life, but his mother was always the most special for him, so he created a collection - "Mom, I love you!"
I hope you enjoy my article and little observation of the latest collection, share with me your ideas and your inspirations for your looks, maybe you can suggest smth new to me for the personal style. Thank you for reading, enjoy your day!