Hello guys!
I hope you're enjoying reading blog articles from different countries!
The article we share today is about how to appreciate luxury brands, especially for young people.
We were impressed by this article and we're sure that this will change your perception of luxury brands.
Why are they so valuable? How to enjoy it?
The article is full of precious inspirations!
Enjoy " The Manual of Luxury Brands for the Young Generation "
by Monami Wako from her website STYLE RECIPE!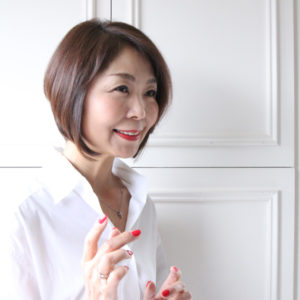 Monami Wako
After 16 years of experience at a big apparel company, she founded her company Monami&K. Now she works in product planning for fashion brands for middle-aged Women and also working as a writer for fashion magazines and marketing magazines. She has an online shop STYLE RECIPE Market for remade fashion items that she designs.
The Manual of Luxury Brands for Young Generation
Hello, It's Monami.
On our way home from Roppongi (a district in Tokyo),
my daughter said to me "I want to go to Gucci but I feel nervous to go in the boutique by myself...", so I went into a Gucci boutique with her.
She was looking at only GG Marmont near the entrance, so I told her "Let's go far side of the shop because we can see these bags anywhere", and we went straight to where they had their latest collection. The amazing collection by the great Alessandro Michele, my daughter was impressed by a dress saying "It's put on a hanger but it looks as if it's worn by someone!".
After she saw their beautiful python clutch that probably not sold at many places in Japan and a mini bag with delicate embroidery, she seemed to understand that "This price is never too expensive for this quality".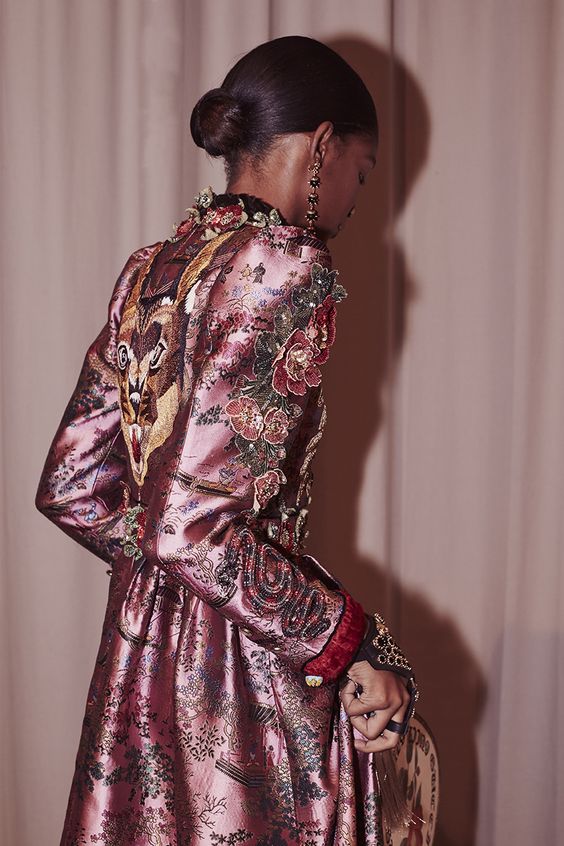 Things to look at when you go to luxury brand boutiques is their latest collection because it's art created by a handful of geniuses. After several years, some of them may be exhibited at museums. It's true that GG Marmont is well designed but it's not the most magnificent item.
Let's think like this, if you want to appreciate Van Gogh's work, you'll go to the museum to look at it with your own eyes.
You don't say "I appreciated the Van Gogh's work." if you only have seen Sunflowers printed on a poster.
You would miss important things if you look at only copies which distributed a lot so that more people can see it.
Besides, you should follow good manners when you look at products at boutiques and show your respect for designers. You cannot touch products as you cannot touch La Gioconda or Sunflowers at the museums, and it's important to keep in your mind that you're lucky to have the opportunity to look at them.
If shop assistants talk to you, you can ask questions about the product, and if you think the product is amazing, you should tell them so. When you leave the boutique, don't forget to say thank you, which is very important.
Shop assistants know that the products are expensive and not something easy to buy, so don't worry that they'll force you to buy something. Just don't try to avoid to communicate with them and touch products without asking.
I really hope that especially young people keep these manners in their mind and go to boutiques to see the work of art in real life without hesitating. It'll be great if people could learn how to appreciate art during art classes at school...
How did you think about this article? To be honest, I'm a big fan of her blog now. Her point of view is very important if you're interested in luxury products.
Why they're expensive, why they're precious? As you have read, the answer is "because they're works of art designed with the creativity of top designers and all the techniques and knowledge of the brand". The top artist of the world designed an item and people put a lot of effort to make it work with technique and knowledge that each brand has passed down by generations.
I definitely agree with her that the boutiques are like museums. The first time I went to Louis Vuitton boutique at the Champs-Élysées, Gucci at St. Honoré, I had exactly same impression "It's a museum rather than a shop!" You have beautiful works and professionals who deeply know about their products. If you love a brand, don't hesitate to ask questions about the product. The type of leather, about the designer the brand collaborates with etc. I've seen a very passionate shop assistant at Miu Miu. He explained the material used for products, and why he loves Miu Miu and Prada. It was absolutely a pleasant moment.
I just remind you what Monami says, be polite! If you have questions I strongly recommend you to go boutiques when there are less customers, such as during morning or early afternoon on weekdays. Obviously you cannot stop them and ask lots of questions when they're busy. If they can see your respect for the brand, they'll answer your questions with pleasure and explain the details. When you leave, don't forget to say thank you for taking time and for sharing their knowledge.
I know it depends on boutiques and situation, but personally, I've never felt that shop assistant was forcing me to buy something. Don't be scared, it's normal that we don't know many things when we're young. Ask them questions if you want to know more about products.
The only thing you need is a respect and love for the brand!
Tell us your thought about her article, or maybe you have some experience at boutiques you can share with us...?
We'll be so happy to hear from you 😉
If you want to read more articles by Monami,
she has her website with many impressing articles, and also her Instagram account is full of fashion inspirations!
Read more Monami's articles on her blog STYLE RECIPE
Follow her on Instagram (@monami.wako)!