Hello hello hello!
How are you doing so far? Are you ready for summer? Have you already planned your vacations? If yes, thus we need to find out some inspirations for our summer trendy outfits.
Aaand guess what, ofc, from the name you have already noticed that it is a COLLABORATION. Today I am glad to present to you Katy Foraker, she will share with us her summer looks in trend and an incredible story of her blog success in our interview after the article! (omg, please, do not miss it! It is really a worthy thing to read).
Katy Foraker - Katy Dee & Co
I am glad to present you a woman which will inspire you - Katy Foraker for Kate&You. Personally, I was so impressed by the story she shared with us in her interview and I am totally inspired by her lucid and sunshine personality. Gorgeous outfits from Philadelphian fashionista! Yes, we are moving across trends in the USA. We have already shared inspirations from Chicago - you miss it? Click here).
On her blog, she is sharing favorite looks, tips, trends, reviews, and well, anything else - so for all tastes! Body-positive, feel-good content - for sure you will enjoy reading her blog and following her on her Instagram).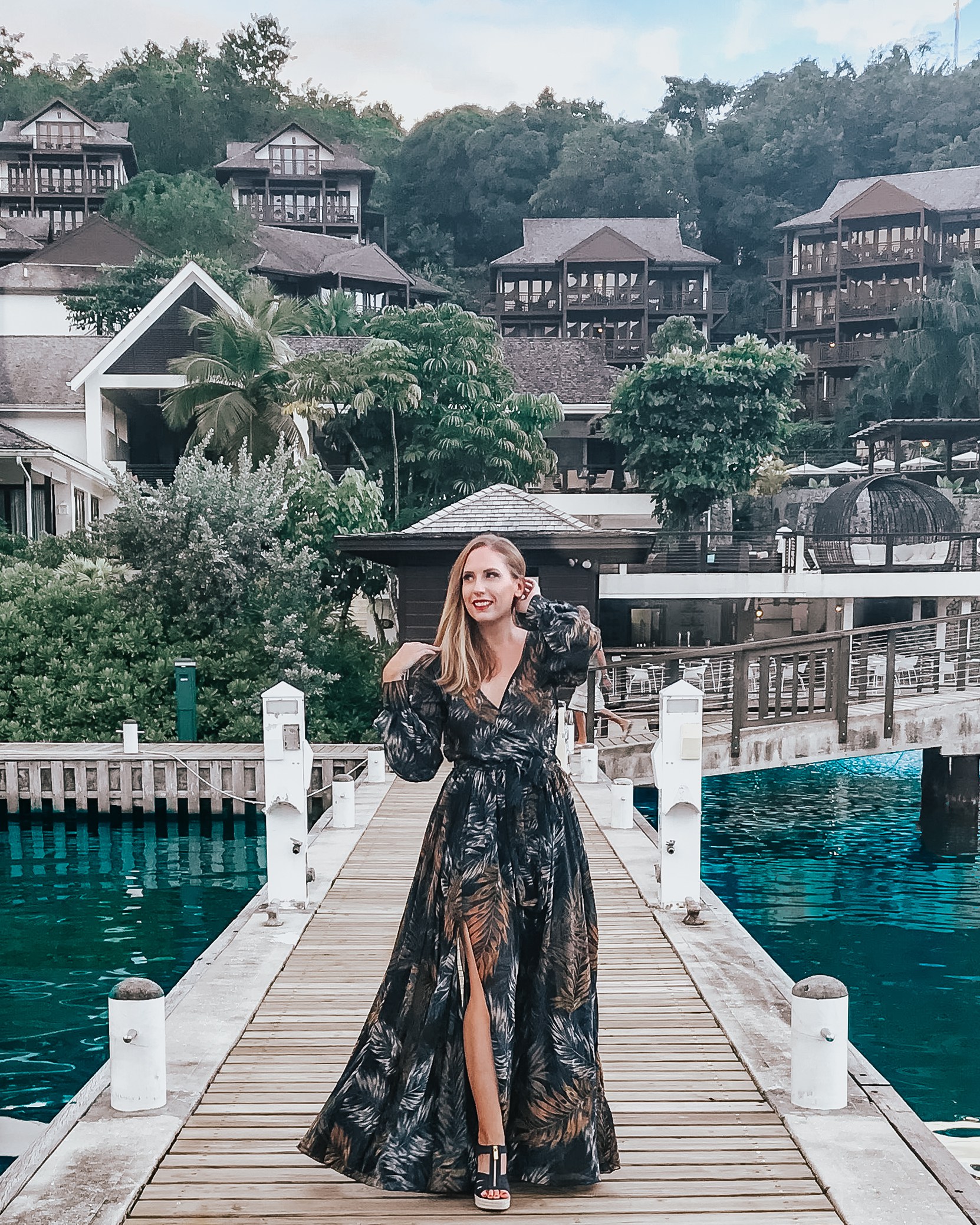 Summer trendy outfits!
with Katy Foraker
So so so... Let's have a look at Katy's gorgeous inspirations for summer outfits. We will start with her travel to St.Lucia (by the way an amazing place - you'll see the pictures and fall in love).
To enjoy your beach time ofc it is better to be prepared. I love the combination and style Katy chose for her outfits, because...
they are very comfortable, which is not bothering you (as they are not making you sweat or feel uncomfortable)
covered (I don't know what about you, but as I have a pale skin it is better to be covered and  take care of your skin even if you put tones of skin protection cream... but you know what I mean)
you look trendy and gorgeous (obviously)
I like the colors Katy choose - classy but great for summer with all these summer prints (the ones, when you see them in the store brought you to the thoughts:  "Oh... it is SO SUMMER")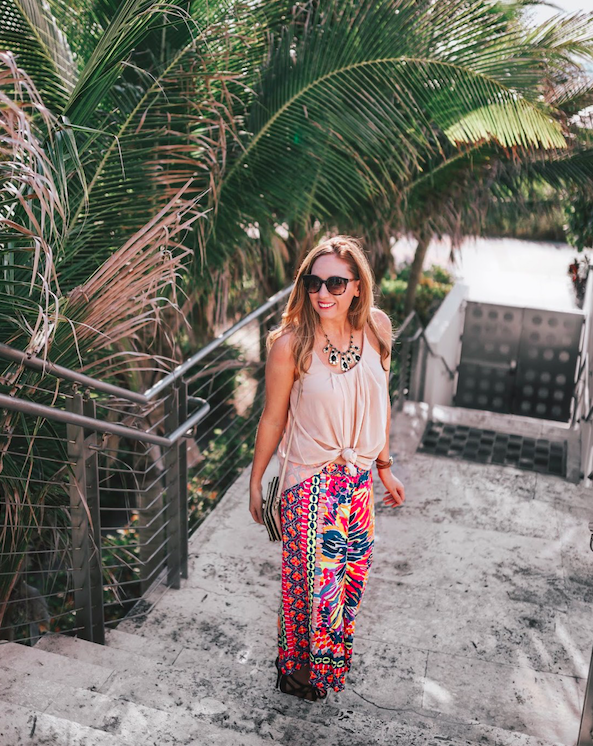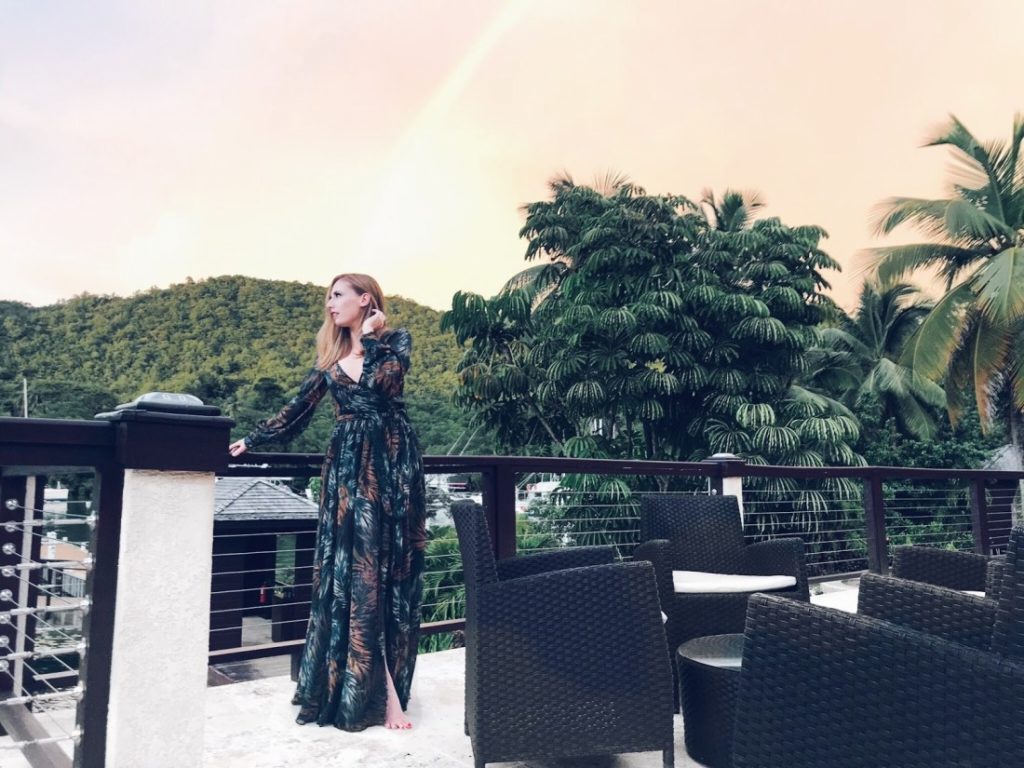 Check more outfits to strick the beach 😉
What do you think of this one-piece swimsuit in lemon print? Katy paired it with the brownish kimono, which makes look more sophisticated and elegant (even if you're going to the beach why not to stay gorge?). Speaking about kimono "I'm also loving the versatility of this kimono – it also looks great with green chino shorts, jeans, and even with black pants for work!"
Bright blue + Lavander look: "When I was styling this look, I started pairing it with a lot of soft purples (in my sandals and my necklace) and the whole look started to really pull together. I wouldn't have initially thought about it, but the combination of bright blue and lavender (soft purple) really works well here! My other accessories are neutral so that the colors can really take the stage here. Also, if you have blue eyes like me,  this bright blue color will make them pop!"
Stay in trend, comfy and beautiful! Totally what we need, what do you think of all these summer essentials Katy's selection? Which piece you would love to have?
A nice pair of sandals
Bucket bag or ark bag
Cat sunnies
What do you think of Katy's summer trendy outfits? You can share with us your summer inspirations or your looks #withkateandyou 😉
Classy and elegant with some bright touch and of course good vibes - that what makes me like reading Katy's blog, she has so many interesting articles.
Taddddaaaaaammm... Read our small interview with Katy Foraker below. I am pretty sure you will be inspired!
Katy Foraker for Kate&You
 When and why have you started your blog and what was the motivation for it?
Katy: I started posting fashion pictures on Instagram about 1 1/2 years ago. I have a connective tissue disease (Marfan Syndrome) and during a routine checkup, was diagnosed with growth in my aorta (heart). Without intervention, I was told that I could suffer from an aortic tear/rupture in the next 1-2 years that has a 50% survival rate. I was when I received this news. I had exercised regularly and eat, and the diagnosis made me feel like my body had betrayed me. I have always loved fashion and started taking photos of myself when I felt happy or confident in outfits as a way to learn to love my body again.
My Instagram account began to pick up speed around August 2017 and I had gotten so much positive feedback from the whole experience that I decided to expand from Instagram and create my blog Katy Dee & Co in September 2017 - that's when things really started to take off! Although my blog is evolving, the central purpose is to create body-positive, feel-good content to inspire others, or just make them smile. Oh, and I started a new drug therapy regarding my heart issues and per my last checkup - I'm doing great!
How your fashion blog impact your life? (maybe something funny had happened to you or some nice experience you faced regards to your blog)
Katy: I still work full time as a CPA (I work at a tax firm), but at first, I didn't want a lot of people at work to know about my blog/Instagram because I thought they wouldn't take me seriously at work. I was at a client for a meet and greet with their new CFO with the Lead Tax Partner from my firm and a coworker who knew about the blog. While we were waiting for the CFO, my coworker was asking me how the blog was doing. So, because the Lead Tax Partner was there, I just gave him a high-level idea of what it was about, hoping he wouldn't think too much about it. During lunch with the CFO, the CFO mentioned that his daughter was attending Parsons The New School of Design in New York. This is when the Lead Tax Partner segued "Well funny you should mention that Katy here runs a fashion blog and has (at that time) 5,000 followers!". Embarrassed, I felt my eyes bug out, but to my surprise, the CFO was very interested and we had a meaningful conversation about me writing a blog post covering his daughter's work. At the end of the meet and greet, I felt like I was able to make a meaningful connection on behalf of my firm when I had at first thought it was important to keep the two separate.  
What is important in your style? how do you find your inspirations?
Katy: Versatility is most important in my style. I love fabrics or pieces that are dual purpose (e.g. a scarf that turns into a jacket, or work pants that wick moisture and stretch like yoga pants). I also won't buy anything new unless I can immediately envision at least two different outfits with other pieces that I already own. I find a lot of inspiration from characters in TV and movies such as Olivia Pope from Scandal, Serena Van Der Woodsen from Gossip Girl, and Meryl Streep from both the Devil Wears Prada and The Post.
What can't you live without? the most important attribute of your everyday look? (accessorize or clothes)
Katy: These days, I can't live without a great kimono - they seem to go with everything!   
Do you have your favorite brand/brands
Katy: Lately, I've been loving everything from South Moon Under, Anthropologie, VICI Collection, and Ann Taylor. 
When you are shopping online what do you expect from the services? 
Katy: A detailed size chart. 
If you cannot find an item you really want (it is not available in your country or local stores or out of stock), what do you do?
Katy:I save a picture of the item and perform a reverse Google Image Search to find the item at another online store or a very similar item. 
Do you think services of Kate&You can be interesting for you and for other fashionistas?
Katy: Yes! I love that it is focused on global trends - it's so interesting and inspiring.  
Which kind of style/personal advice can you give to us and our readers (women, young girls)? An encouraging quote
Katy: "Give a girl the right shoes, and she can conquer the world" 
Keep in touch with Katy!
Keep updated! Follow Katy on her social media, check more fashion inspiration and yes, by the way, she has a kitty (whose name is Lola) and you can follow her cutie on Instagram as well!
By Anfisa w/ Katy Foraker