Meet amazing Fashion and Lifestyle Blogger – Ezequiel Lumbang from the Philippines! He started doing blogs when he was 17 years old. He is sharing interesting content covering different fields (for real a huge variety) fashion, foods, fitness, tech, grooming, and travel! This guy is full of joy and positive, providing beautiful pictures and interesting articles.
Don't miss his latest posts! They worth to be seen 😉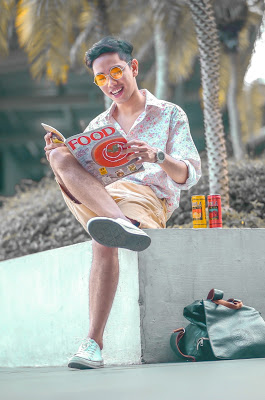 Today will share with us his article - K-Korean. You may ask yourself what is it? No worries, because Ezequiel will explain it because it is an absolute hype connected with Korean fashion for men.  Find out more about Korean men's style and how you could coordinate your look to look like a real Korean fashionista!
#EZEQUIELSTYLE : K-FASHION 한국 패션
Korea has been setting the agenda in the beauty industry for years, but Seoul's fashion is proving just as innovative as any given sheet mask right now. Not only are some of the most buzzed-about new brands coming from the capital (they also became an
epic rundown of the ones you need to know there
), but its street style is genuinely exciting.
K-fashion? Haven't you heard? The world is raving about all things 'K' (Korean), quite literally. K-Pop for the music lovers, K-Drama for the couch potatoes, and K-Beauty for the makeup junkies.
K-Fashion is up next, and that's why the fashion compass is slowly but steadily turning its needle towards the East from West. This is why it is not surprising to know that Seoul Fashion Week, which started in 2013, is a thing now and has designers flying there from all over the world. To know some about Korean fashion, scroll down!
HOW TO ACHIEVE A KOREAN LOOK?
1. Add Layers With Textures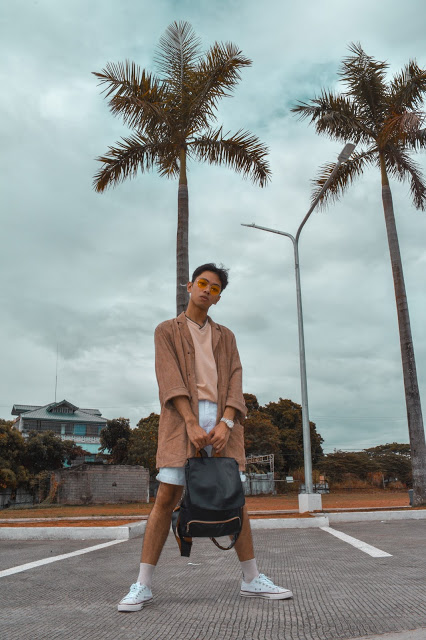 Korean fashion is not just about short, skimpy clothes. If you look closely, they love textures, patterns, and asymmetry. Add a faux jacket to your jumpsuit, pantsuit or buttoned-down dress. You could also go a little further and add combat boots, converse, long iconic socks and round glasses – maybe a tinted eyeglass like the one i'm wearing in the picture?
2. Oversized Tees or Long Sleeves or Sweaters
Box pleated A-line or peplum skirts and corset tops scream Western fashion. Move a little towards the East, and you will realize they dress a bit differently, and something the rest of the world can adopt too. An accordion-pleated that flares up your good side and an oversized sweater may be an unusual pairing, but because it's K-fashion, it works. Carry a sling bag or a box clutch to finish the look.
3. Distressed Jeans And Sweaters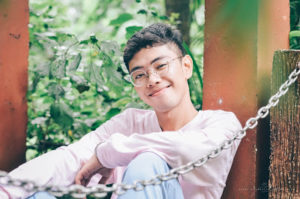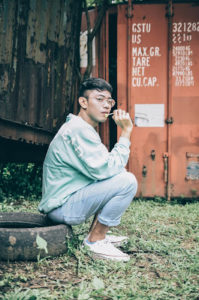 The denim jeans and a big pastel-colored sweater fits the Korean fashion scene perfectly.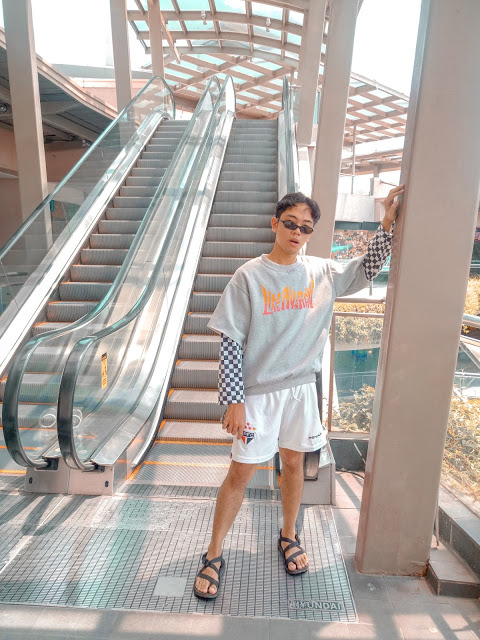 Ask Korean designers, and they will tell you that jeans, boots, or converse and graphic T-shirts or sweaters are love. You can bring it all into one single outfit or use them separately.
These are only some. Korean fashion may seem a little too bright and girly for anyone who is new to this. But, exploring new styles can be a lot of fun and interesting too. Are you new to this, or have you tried your hands on K-fashion already?
살육을 계속하다 
It's not a secret that the Koreans have their own idea of the style and now it's very trendy to follow Korean beauty trends, even for men (almost all of my friends are familiar with it). Korean way of taking care of their perfect skin is very impressive, but what about to try to dress up like Korean as well?
For me, the Korean fashion for men is something reserved, but absolutely in a trend, the lack of bright colors does not mean that it is not fashionable at all. Opposite, classy, plain and elegant - that what makes your look always fashionable and trendy (you can also check an article "Two rules of the men's fashion" - it will explain what I am saying about). Hope you enjoyed our collaboration with Ezequiel Lumbang and even if you do not want completely change your style, maybe you have found some interesting extra details that will add some refinement to your personal style 😉
Let us know what do you think of the article? And would you like to try to dress up like Korean fashionista? What do you think of Exequiel article? His pictures are amazing, don't you think so?
Follow Ezequiel Lumbang on his social media and keep in touch with his fashion ideas!
By Ezequiel Lumbang w/ Anfisa ZH