We're on BLOGLOVIN' !!
Follow my blog with Bloglovin
Hello, Gents!
How are you enjoying your fashion?
Today, I'd like to share three best sneakers for Men,
it's guaranteed that the designers will inspire you!
Enjoy 😉
1. Gucci - Ace Sneaker and Removable Patches
The first pair is from Gucci!
One of the leading Maisons in the world and they're raising the popularity more and more since 2015, when the new art director, Alessandro Michele, was appointed. Let's see what kind of sneaker offers us!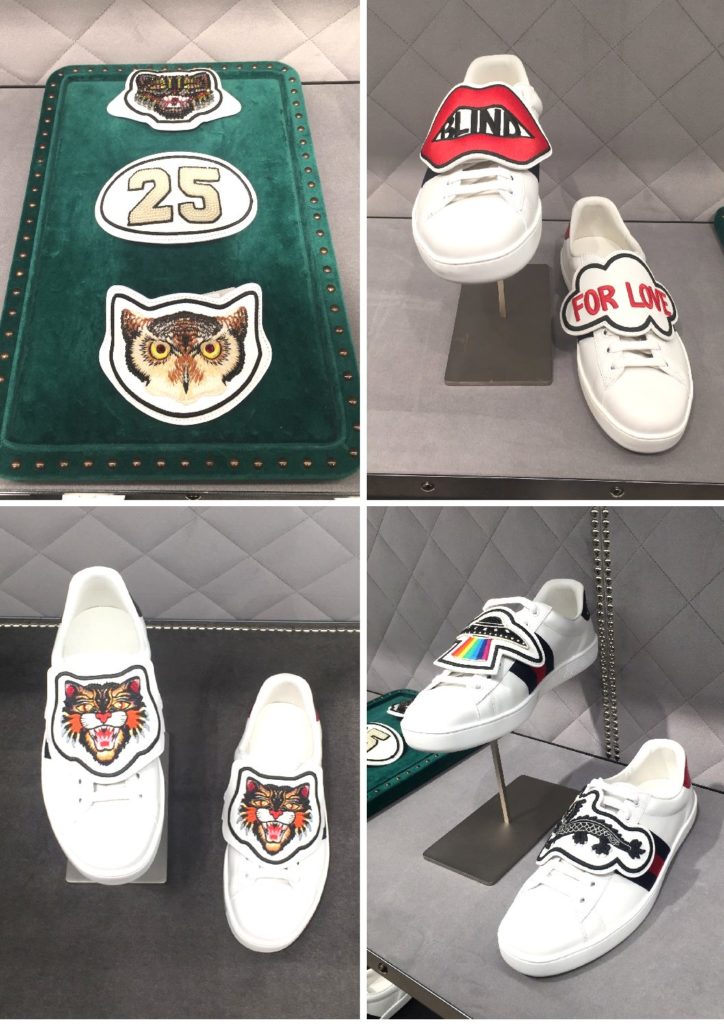 The beautiful leather sneaker comes with incredible patches!
You can choose patches with a variety of selection. The Gucci's symbols like tigers, Bosco (Alessandro Michele's Boston terrier), bees will perfectly match to the simple sneaker and bring you the only one shoes fro you. Customisation is the way to show your creativity and easily add originality to your look.
2. Prada - Cloudbust Sneakers
The next brand is Prada, but don't expect a elegant pair of leather shoes this time.  I'll show you a pair of shoes that will take you back to your childhood 🙂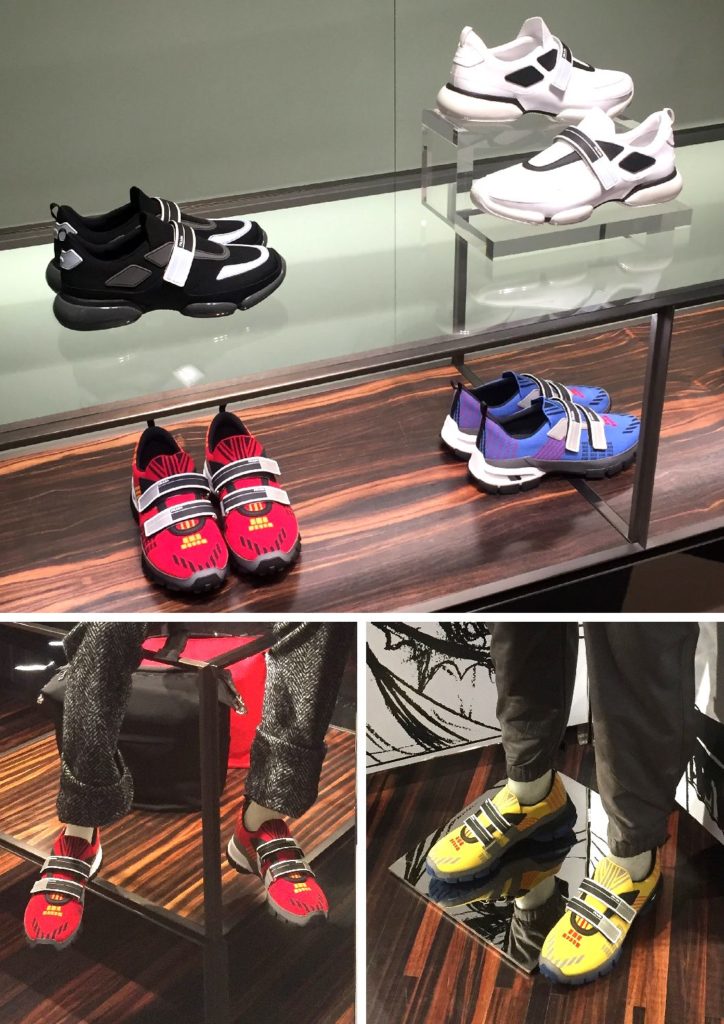 It's always a question how to include high-end brand items to outfits without making it too chic. However, these sneakers are not concerned with the problem.
The collection of Prada SS2018 has created with the inspiration from comics as you may have read on our blog article. This sneaker is honestly THE item of the collection!
This shoes looks really like that of manga characters, or that of hero you used to worship! I'm sure you Gents are quite attracted to them, and you've already started to wonder "which colour should I take?". For manga lovers , I suggest to create a complete "otaku" outfit with other items from the collection!
The last one is from MONCLER! You thought they only have coats and jackets? No no, they have comfortable shoes with charm as well!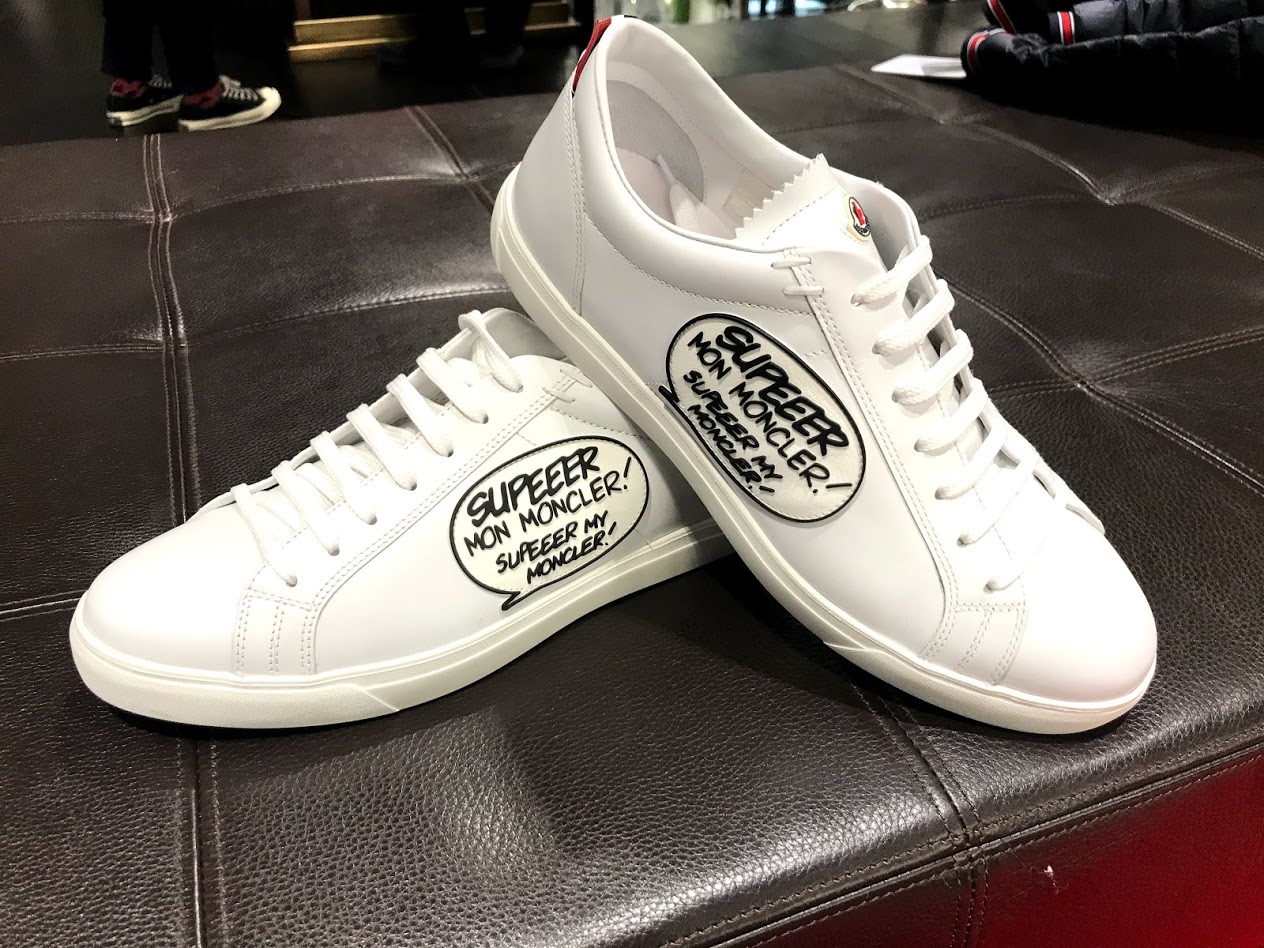 As well as the quality, the originality will catch your eyes. Certainly simple, but the "SUPEEER MON MONCLER!" in comic font brims originality.
If you already have jackets from this brand you must be familiar with the comic font. Yes, it's from the comic label on jackets! If you are a fan of MONCLER, take this pair of sneaker so that you can wear and show your love for the brand even in the Summer!
Please share the photos of your favourite sneaker #withkateand you!
See you soon 😉
by Eri