I am happy to present to you a fashion blogger from the UK - meet Emma Goudge. She has an amazing an inspirational story of her blogger carrier success.
Emma has started her fashion blog (The amateur's guide of fashion) at the age of 15 as she was inspired by the world of fashion and always has a calling for fashion. At the age of 13, she realized that "wearing the same outfit every day might be slightly odd and very unhygienic" - that led to the birth of the creation of different everyday looks - trendy, fashion and comfortable with a touch of English chic.
Such a mature girl in her teens, at the age of 14 she set up her small business - she sold her own hand-sewn skirts. Inspiration, strong character and of course passion for fashion will lead her to a bright future. Never stop development and curiosity the qualities which have brought her where she is now. She has several collaborations with emerging brands, participation in LFW and more is coming!
Do not miss our interview with her after the article!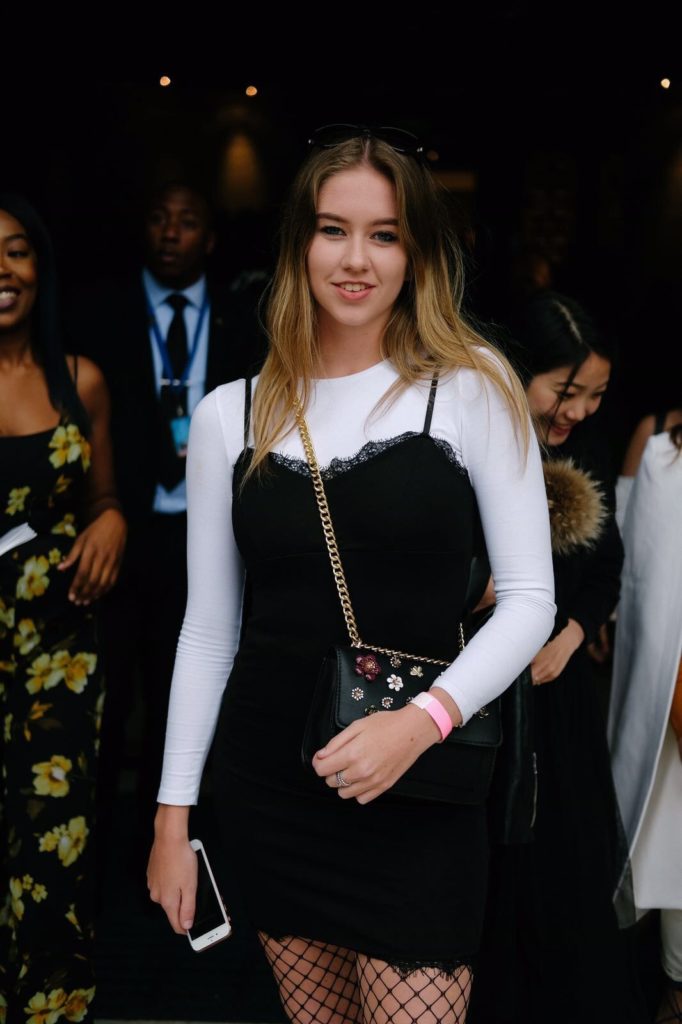 Today we are going to discuss red trend. Emma will share with us her fashionable looks and her vision according to the current red trend.
Bright, extravagant and some may say sexy - the color that brings attention to you definitely. Total look or just some small extras - for sure will make your style look fashionable and in trend, will add some notes of saucy and power.
Follow Emma's inspirations with RED (we will follow the whole red look from the top to bottom) find out something interesting for your style and share with us your impressions 😉
Let the party begins!
THE RED TREND
by Emma Goudge
It's time for me to update you on possibly the biggest trend this season. The color red. When I say red I mean BRIGHT RED! I thought I would do a series of three certain red items to help you decide how u will tackle this trend.
Starting off the Red trend looks obviously with a pair of red boots (Please don't hurt me, I'm just a shopaholic). I saw these beauties and I couldn't stop staring at them. They kinda hurt your eyes a bit but damn they make heads turn. I think I prefer people looking at my feet rather than my face. So yeah, later I had the most insane boots in my possession (I say that about every shoe purchase I make). They have the perfect 2 inch heel which is very practical for walking in. The leather look material is hardly prone to scratches and the zip fits comfortably against your ankle. I would recommend going up a half or a full size as the pointed end does make the red boots feel narrower.
Whether you hate them or love them, to me they are perfect. I love a statement boot. I may look like a mad woman walking round in my crazy red boots but at least I can pretend to be fashionable and on trend! Personally, I really like this outfit because it is so comfy. The white bodysuit is wide necked which helps extend the shoulders and I love the black trousers (borrowed from my sister who ripped me to shreds because I didn't tell her I was borrowing them). Such a simple but effective outfit!
I wanted to showcase a more crazy and bold look. Now when I say crazy, I mean insane like something a fashion blogger would wear to Fashion Week. Or something you would wear to look like a stylish ninja. I admit that I bought this red belt on a whim not really sure as to what I would pair it with but I knew I had to look slightly deranged.
This red belt is possibly one of the best statement pieces I've ever bought. Not only is it bold and fashionable but it also helps accentuate my curves as you can probably tell by my photos! The waist is back so this is a perfect belt to fit in with the trends.
Hehe probably my craziest blog ever I am aware, you don't have to love the look either! It's just very striking and while at LFW you have to make a statement right? The red belt is really easy to tie as well. It threads through itself and you tie a double knot at the front or side, wherever you fancy. This could also look really cool with a prince of Wales check blazer.
This red top. It had looked so good on the model and of course, I got pulled into the advertising thinking that it was gonna look just as good on me. With a size 6 waist and size 16 bust this obviously wasn't going to be the case but with a lot of tight ties and a bit of breathing in, I can now successfully wear this red top just now I'm realising I maybe should have saved it for a party outfit as that may have been more appropriate…
Can you see why I love this red top? It's so statement and sassy, totally my style of course! The material is a gorgeous texture and not itchy at all. I love the sleeve detailing and the puff shoulders making me look more curvy. The only problem I had with it was the red top sufficiently covering my boobs so I was semi-decent. I do of course love this outfit but maybe would recommend wearing it on a night out instead of in the center of London. Honestly one of my most favorite items bought this summer!
Did you enjoy Emma's fashion 'red trend' looks and such a cute style of writing?! Honest and amusingly at the same time - the perfect match.
I guided a small interview with Emma to find out the answers on the questions I was curious about (sorry, I am SO curious). Hope you will enjoy this small interview and find out more about fashion blogger life <3
Emma Goudge for Kate&You
What is most fascinating about the world of fashion for you? What is the fashion for you?
Emma: Fashion to me is a way to express my personality to the extent that I would like to. I'm so fortunate to live in a culture that is so accepting of difference and change and I want to make the most of that through expressing my own fashion tastes.
What is writing a fashion blog to you? What kind of the impact you want to bring?
Emma: Writing my fashion blog has been one of the toughest and most rewarding things I've ever done. Although it was received in a negative light when I was just 15 at school, I pushed through and I can now say I've worked with some amazing brands and been to some fantastic events which I never dreamed I would ever go to. My blog for me is my outlet and I've only ever been true to myself and I think that's what my readers like. I'm honest and I try and give the best advice that I can to help others.
What advice can you give to us and our readers?
Emma: The advice that I want to give to you guys is to just go out there and be who you want to be. I want people to feel comfortable in what they wear but also experiment with clothing. Why not buy that bright yellow dress? Silk green heels? Yes, please!
What is your opinion of online shopping? If you had an experience, were you satisfied?
Emma: I personally love online shopping. I'm a very busy person and I often don't have time to walk into town and then try it all on there and then walk back. It takes too much time. With the ASOS free returns, my life has been transformed. Online shopping for me has been a god send!
Do you think it is interesting to find out some unique items in online boutiques?
Emma: Personally, I only look for unique items. I'm so done with following the crowd and trying to fit in. I want to wear all the weird but wonderful things that online boutiques have to offer. I want to stand out!
What do you expect from online shopping?
Emma: I expect accessibility from online shopping. It should be the easiest way to get to as many people as possible. People shouldn't feel like they can't go shopping because they can't physically get to a shopping mall. Online shopping is the way to battle this to make shopping more inclusive and more global.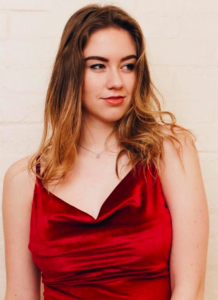 Keep in touch with Emma!
Follow Emma on her social media to stay in touch with her fashion inspirations!

By Emma Goudge w/ Anfisa
PS I would like to thank a BIG thank you to Emma for amazing and friendly communication between us. It was a pleasure to work with you (looking forward for more collaborations in future) and I wish you success and productivity in your fashion blogger life! <3