How are you enjoying the warmer weather?
As the weather is nice, we have more occasions to go out, don't we?
Today, I would like to show bags for different occasions!
1: Girls Night Out
2: Beach Party
3: Date Night at Town
I'll be happy to receive your comments how you think about my ideas and what kind of bag you'll take with you 😉
Let's start then!
---
Case 1: Girls Night Out

What kind of bag should we take with?
It's girls out, it must be something fun something make you feel palpitate!
My choice will be…
Karl Lagerfeld: CHOUPETTE MINAUDIÈRE
Look at this clutch with Choupette for the motif. (Choupette is Lagerfeld's loving cat and read this article for more history of their love...)
This small glitter kitten will accompany you to have fabulous time with your friends!
It's night out, make sure you bright up yourself with this glitter clutch. With this, you can freely dance over a glass of champagne. To have fun, get make you fun!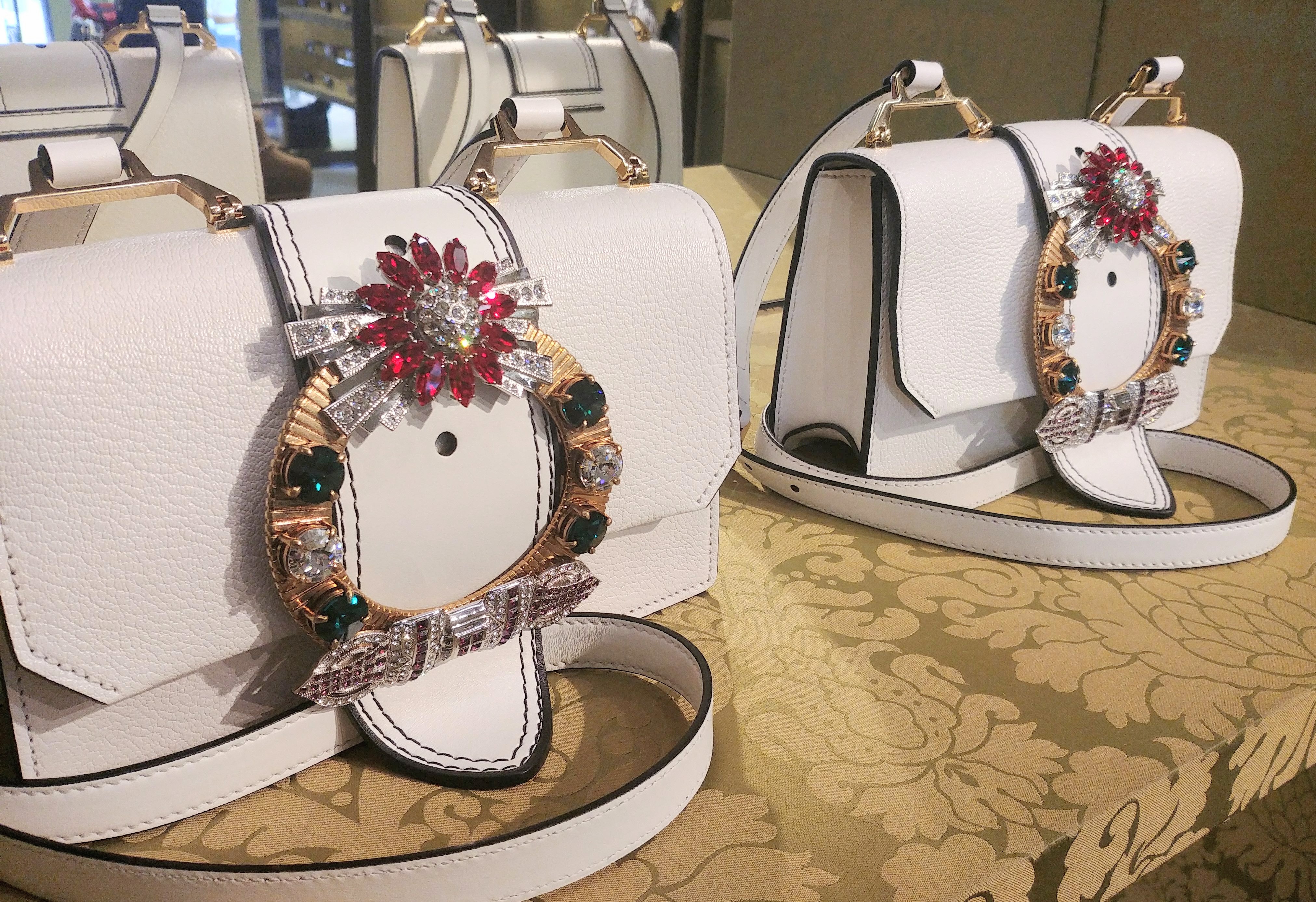 MiuMiu: MADRAS LEATHER MIU LADY SHOULDER BAG
Another bag make your night sparkle is this Miu Miu shoulder bag with bijoux! The white will refresh your look and the bijoux will provide you with quite a little of brightness! It reminds us that every girl is princess! If this bag excites you, this is the bag you should take to have an amazing night with your friends!
---
Case 2: Beach Party
It's summer! And that means you'll be at beach considerably often! How about a nice cocktail having gentle sea breeze on your face?
Personally there's only one bag I want to take for a beach party.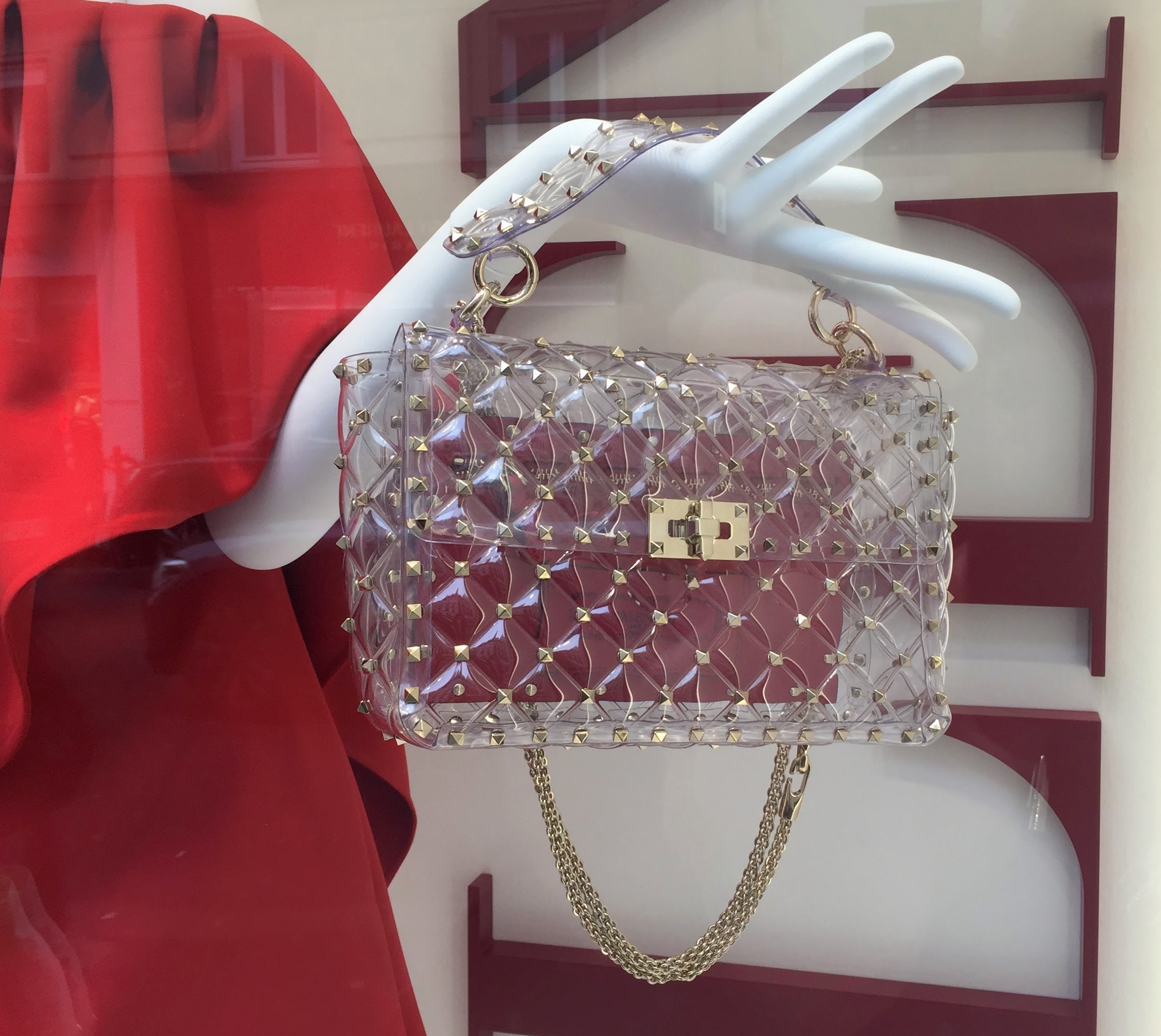 Valentino: ROCKSTUD SPIKE MEDIUM CHAIN BAG

Some of you have already seen it on our blog? We've already introduced you this masterpiece here. It's trendy-perfect-for-summer bag I'll take this to a posh beach party. This rock style bag will go perfect with a feminine maxi dress to enjoy the two different styles in one look.


---

Case 3: Date Night at Town
Ok, now. You are going to have a dinner date at town. Sometimes it's so hard to decide which bag to take with for this situation. Not too feminine, not too casual, not too...and we continue this infinitely 😀 Are you familiar with this story?
I have to introduce two different tastes here, because it depends how you want to show yourself to him, or if you know whether he prefers cute style or elegant style...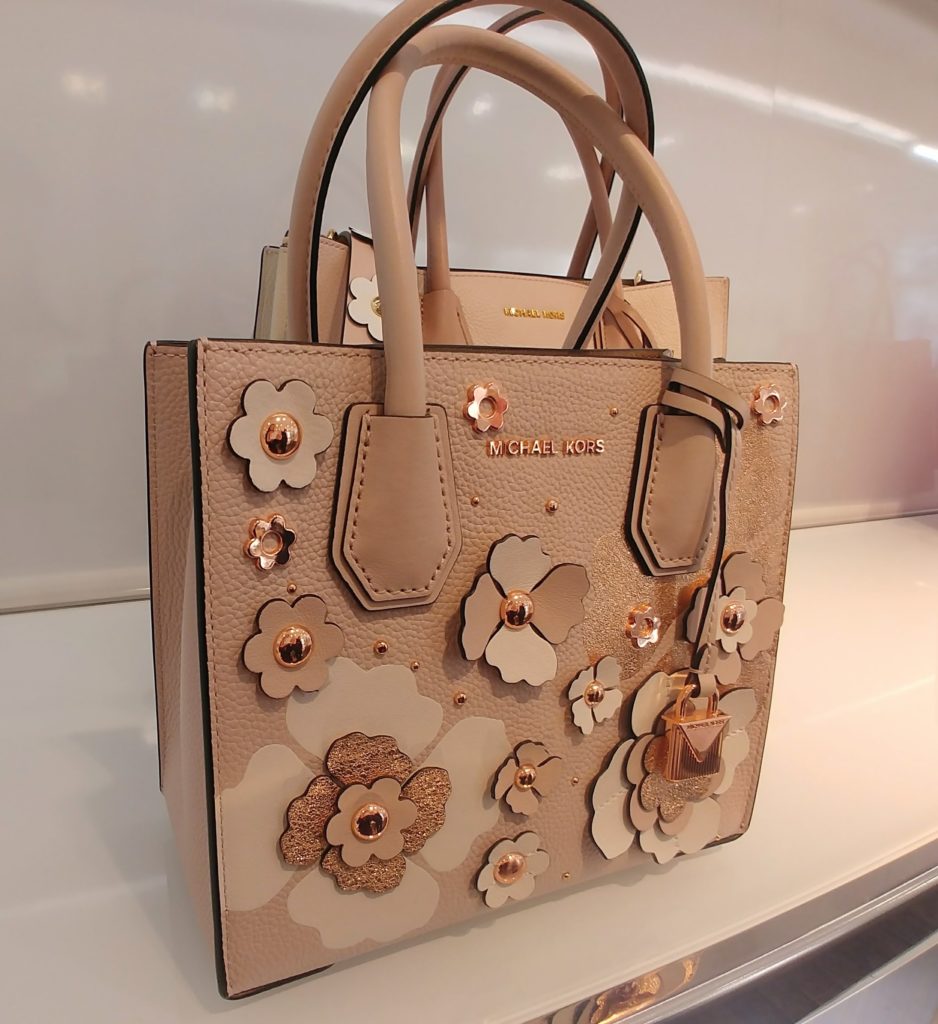 Michael Kors: Mercer Floral Embellished Leather Crossbody
Feminine, gentleness, innocence...for these impressions, I'll take this bag from Michael Kors. All the elements are just perfect, the size (not too small and not too big), the pink (but not the pink for small children), and the delicate flowers to show your positive personality.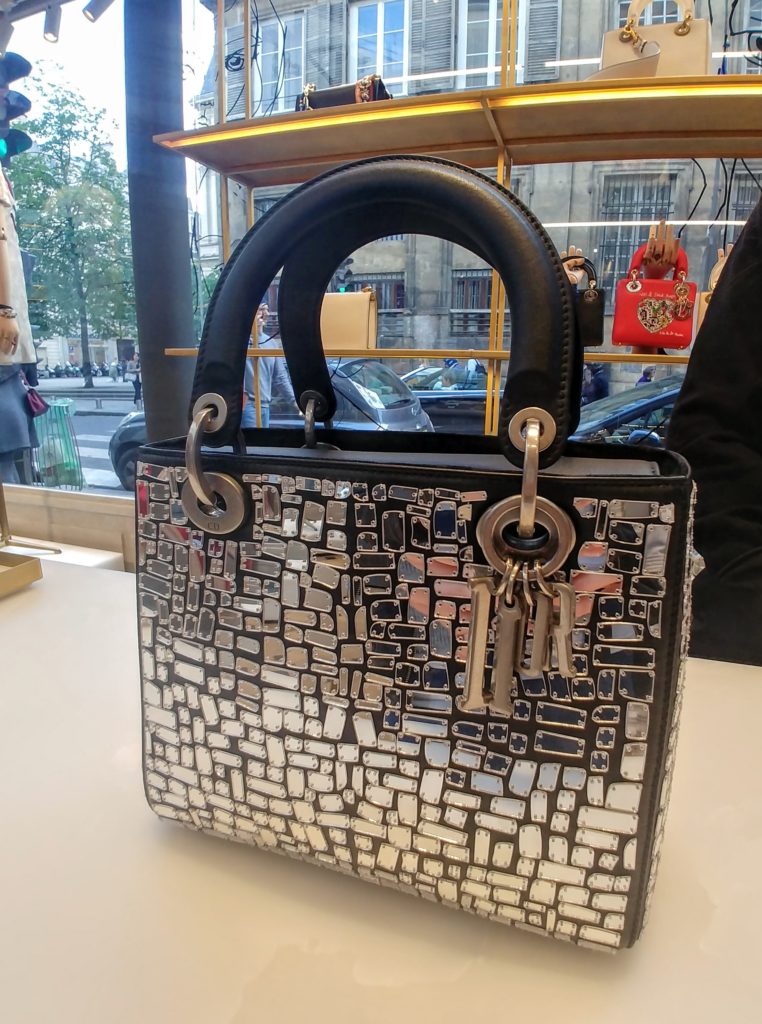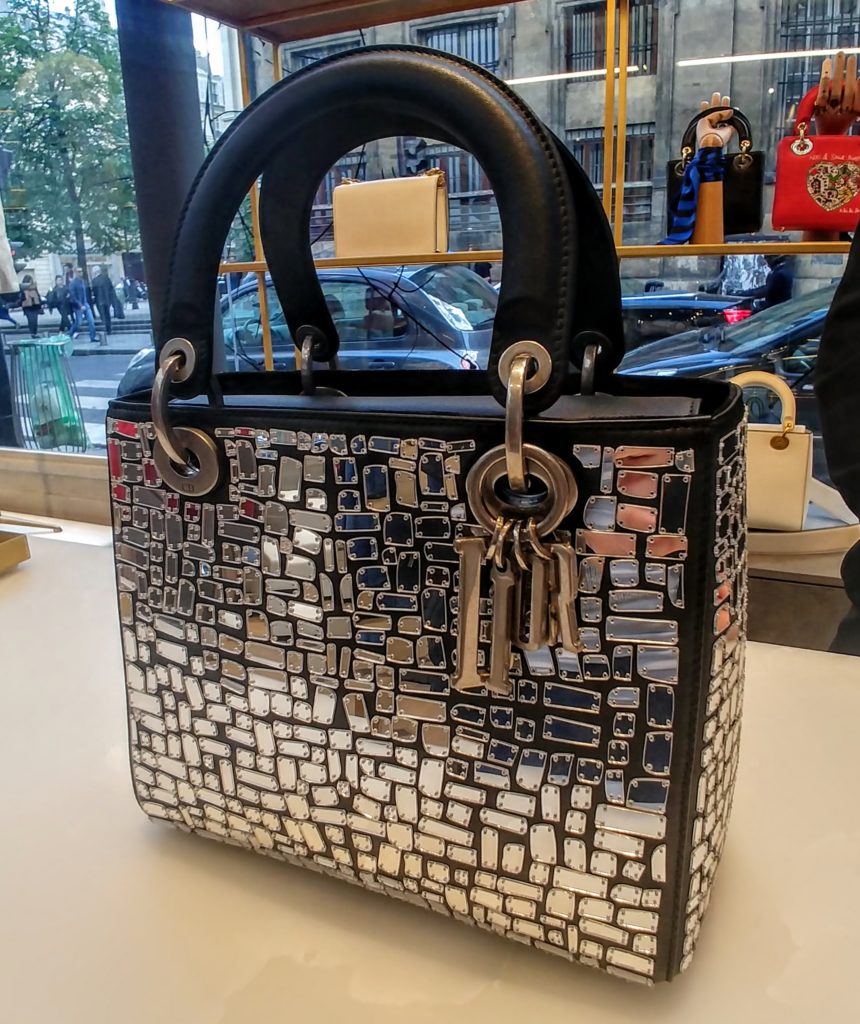 Dior: MINI LADY DIOR BAG WITH CHAIN IN BLACK SMOOTH CALFSKIN EMBROIDERED WITH A MOSAIC OF MIRRORS
For those who want to show elegance, take this small piece of magic. Certainly elegant and chic, but also the mirror mosaic makes it gorgeous and the small size show your sophistication and femininity discreetly.

---

So that was my idea for different situation. Because the bag is very important for us,
make sure to choose perfect bag for you, depending on where, when or with who you go out 🙂

And I'll be waiting for your feedback, did you like my idea or you have better idea?
Feel free to comment and share your thoughts  with us!
by Eri